Hiking Distance It is about 6km if you take the old fire road up and a little over 4km on the shorter, steeper route to the ridge above the lookout point. Just over 10km round trip to ascend and descend the Bald Hills.
Hiking Time The Bald Hills hike can take anywhere from 1.5 to 3.5 hours to reach the lookout. A little less time is required for the return hike.


Getting to
The Bald Hills Hike..
You will find the Bald Hills trailhead by driving to Maligne Lake and parking in the farthest lot at the end of the paved road. This is a little over 40 kilometers from Jasper.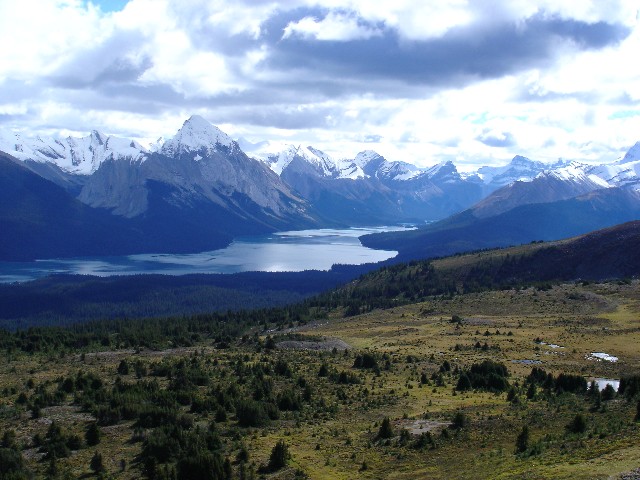 The
The Bald Hills
Hike..
From the Bald Hills trailhead, cross the road to the gate next to the pay phone. The fire road leads past the Bald Hills trail to Maligne Pass on the left. Keep watching for the sign on the left at kilometer 2.1. This indicates the hiking route to the Bald Hills lookout site. This hiking trail ascends more steeply than the fire road; back-and-forth to meet the road again, where you turn right and go about 80 meters to the lookout.
If you want to continue to the other of the three Bald Hills summits, cross the road and take the hiking path up a hill to where it meets the road again. Turn right, going up the road to the end of the next switchback.
Follow the steep trail to a cairn. From there, the hiking route leads right to a slightly higher viewpoint that overlooks Evelyn Creek.

Bald Hills High Summits
.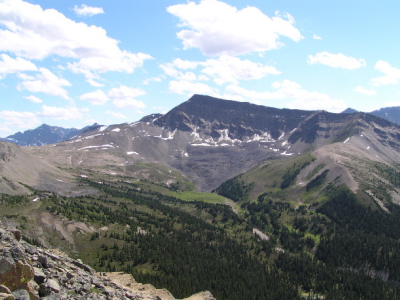 Be careful; the other higher summits will creep up on you while hiking on the path, with an edge that can take your breath away. This part of the hike forces you to focus on the trail, and all of a sudden, you will reach the mountain edge that overlooks Evelyn Creek. If you have any issues with heights, prepare yourself simply by slowing down before hiking to this point.

Learn more on Hiking the Bald Hills Higher Summits
.
You can also turn left at the cairn and take the rougher hiking trail south to the pass between the northern and middle Bald Hills summits.