Hiking Distance 1.6km to Stanley Falls.
Hiking Time Half an hour each way.


Getting to
Beauty Creek - Stanley Falls Trailhead..
You will find the Stanley Falls / Beauty Creek hike by following the Icefields Parkway south of the lights at Jasper about 86km. You will reach a kind of obscure approach from the left with a gate and two large culverts that go under the highway. The Stanley Falls hiking trailhead is just under 2km south of the Beauty Creek Hostel. It is tricky to find, and not well marked. Just remember the two large water diversion dikes that go under the Icefields Parkway(they are obvious).. the trail may not be.
The
Beauty Creek to Stanley Falls
Hike..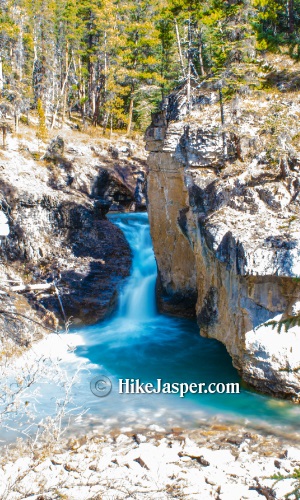 From the hiking trailhead / parking area, follow the dike along the small creek east towards the old road. Turn right at the road, which will lead you to the larger origin of Beauty Creek.
You will reach an old broken down bridge, where a hiking trail(just before) will take you up and to the left.
This hiking trail takes you along the creek which turns into a series of small waterfalls.
Stanley Waterfalls are very easy to get close to, which makes them more dramatic during the hike.
The trail does continue a bit past Stanley Falls, but eventually turns into an animal path.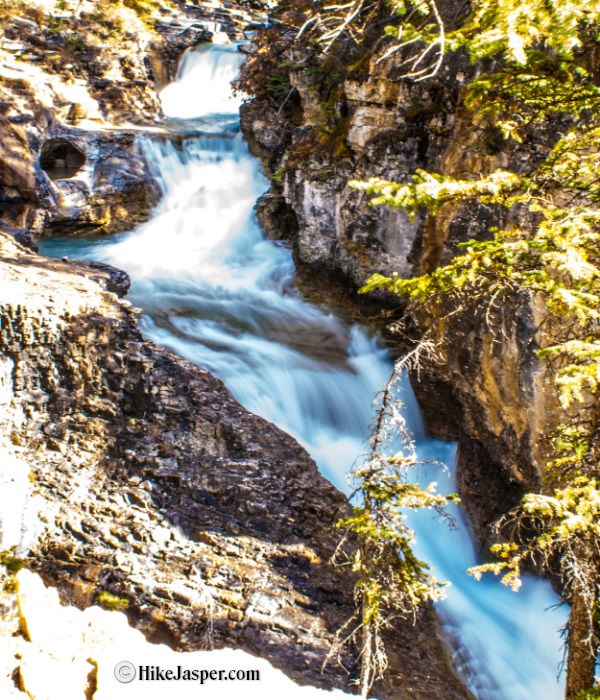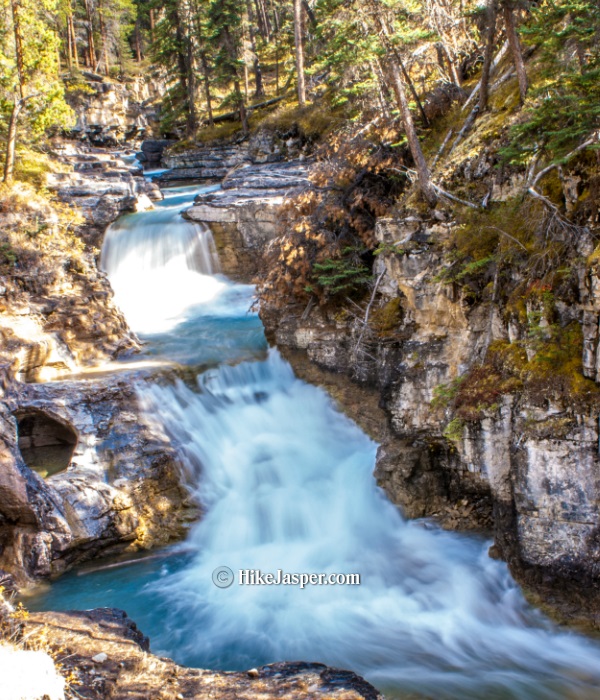 Beauty Creek to Stanley Falls Satellite View