Hiking Distance It is 6.8 km to Whistler's summit.
Hiking Time It can take anywhere from 3 to 6 hours to climb Whistler's mountain.


Getting to
Whistlers Mountain..
You can easily see Whistlers from Jasper, but to get to the hiking trailhead, go south from the traffic lights at the Highway 16 junction, on the Icefields Parkway 1.8 km. Turn west (right) onto Whistlers Road, following it for 2.7 km. You will have to turn left just after the Whistlers Hostel sign before the hostel. The second road up, the main one, takes you .3 kilometers to the hiking trailhead.
Whistlers SkyTram Flight Tickets
More on
Whistlers Mountain Skytram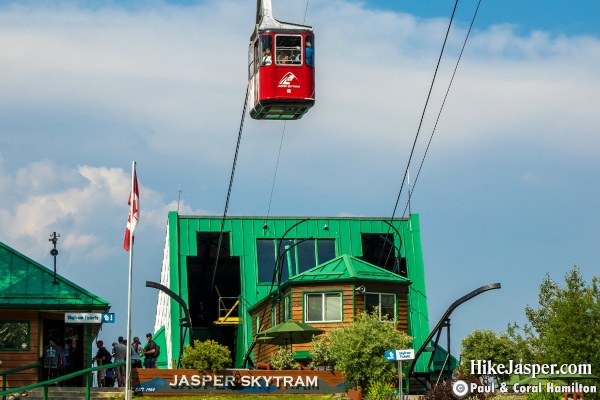 The
Whistlers Mountain
Hike..
Whistler's hiking trail sign is at the west end of the parking lot. You'll start hiking by entering a narrow path surrounded by dense bush.
Start climbing steeply towards the boulder slide, where the path descends a bit. You will hike, climbing, and at level grades at times passing beneath and then west of the tramway initially. The hiking trail switches back and forth as the grade gets steeper.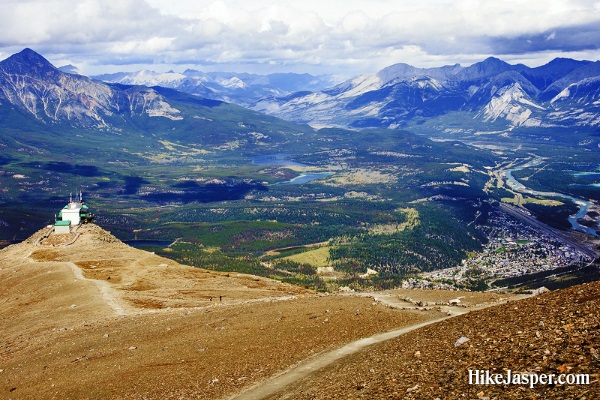 Near Whistlers summit, the hiking trail gets very steep. Above the tramway terminal leads to an outstanding panorama. You can even see Mount Robson on a clear day from here, which is over 100km away.

Take your time and enjoy the climb.
Whistlers Mountain Hike Satellite View
Whistlers Hiking Trail Map