1.
Athabasca River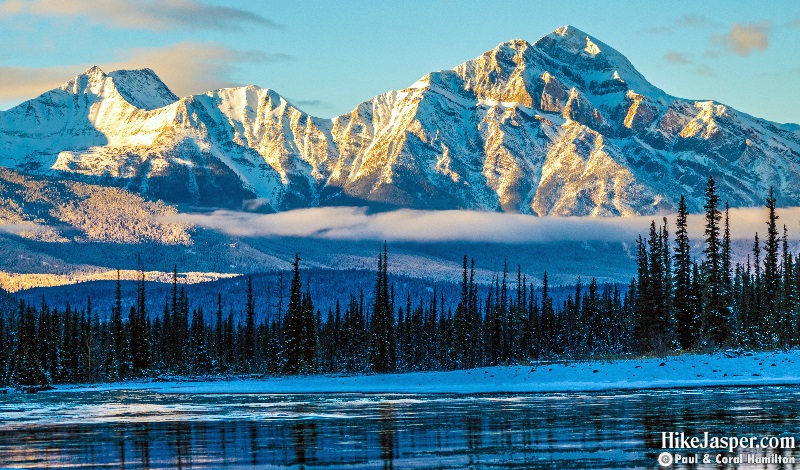 The photo above is just a km past the Icefields Parkway Park gate just South of Jasper, but there are many great photo spots to stop at along the Athabasca River both along the Icefields Parkway and going East from Jasper along the Highway.
2.
Maligne Lake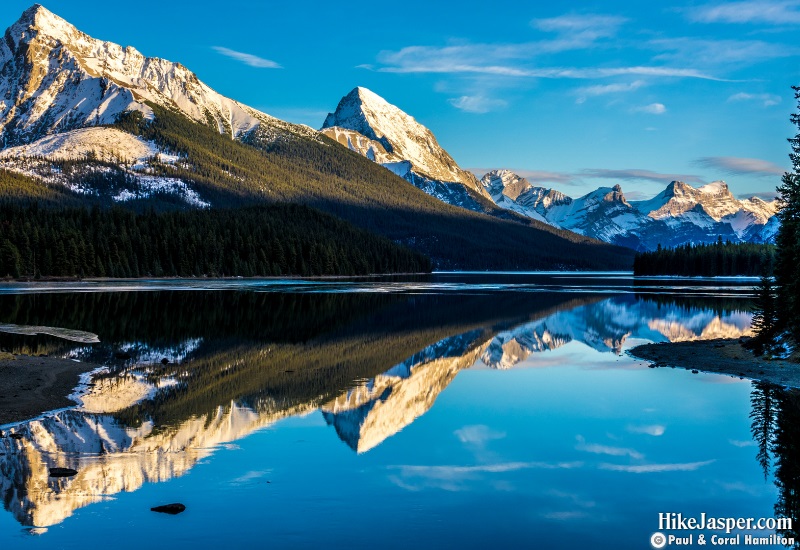 Maligne Lake is the largest lake in Jasper National Park. Maligne lake boasts amazing colour of its water, beautiful mountain peaks and three glaciers visible from the lake and Spirit Island.. a scene photo paradise!
Hike at Maligne Lake
3.
Athabasca Falls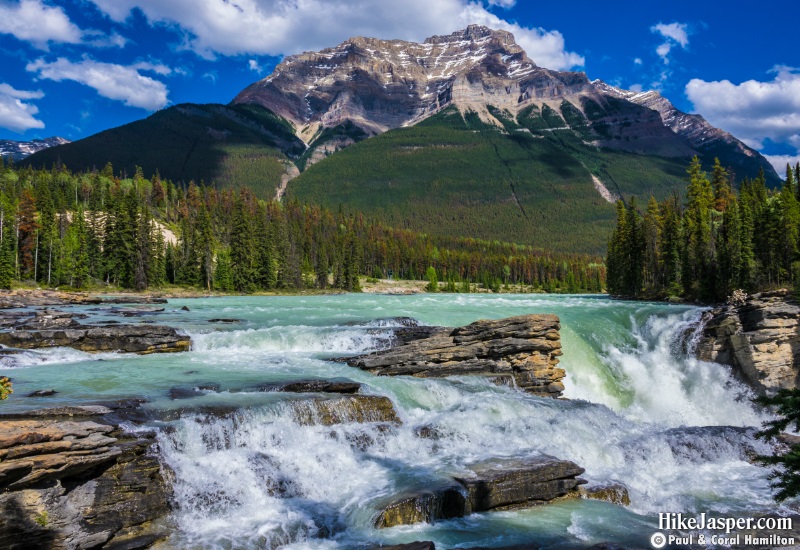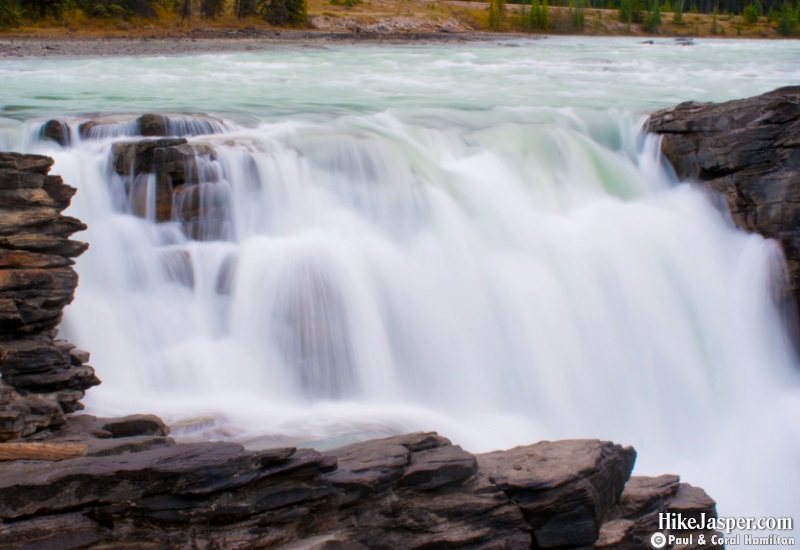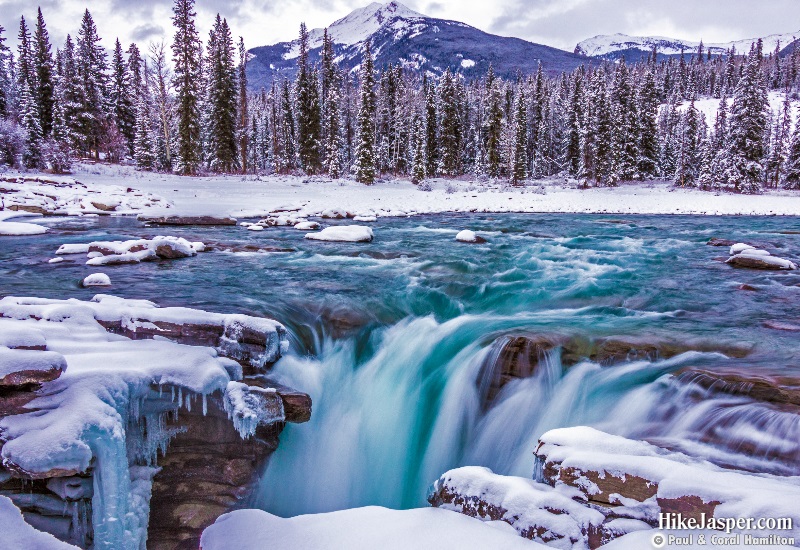 Photograph a Class 5 waterfall; Jasper National Park's Athabasca Falls are considered the most powerful waterfalls in the Canadian Rockies.
More About Athabasca Falls
4.
Sprirt Island on Maligne Lake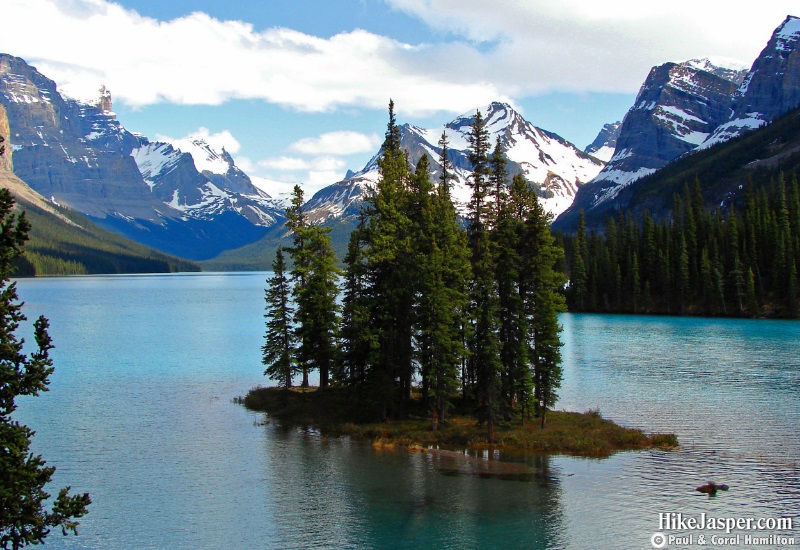 A highly photographed icon of the Canadian Rockies, Spirit Island is a tiny tied island in Maligne Lake, Jasper National Park. This incredible sight has been a landmark destination for tourists and photographers alike; a view many people associate with the Canadian Rockies.
5.
Lac Beauvert and Jasper Park Lodge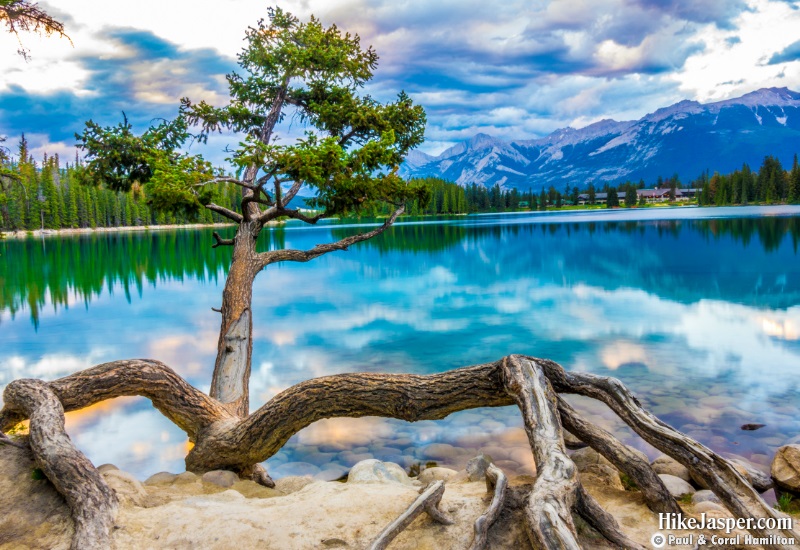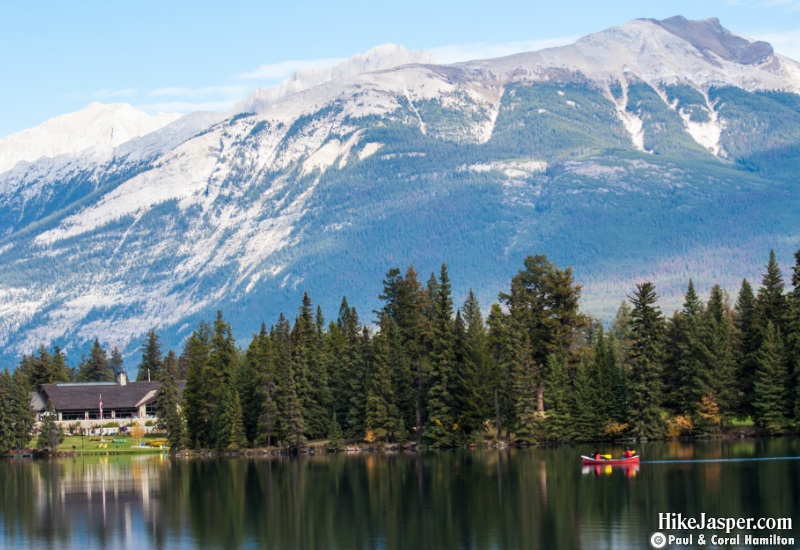 Driving down the paved road from Old Fort Point's trailhead will bring you to this amazing photo spot. Lac Beauvert is often more calm than more exposed lakes, which provides ample opportunity for great mountain range photo reflections.
Hiking around Lac Beauvert
6.
Maligne Canyon and Maligne River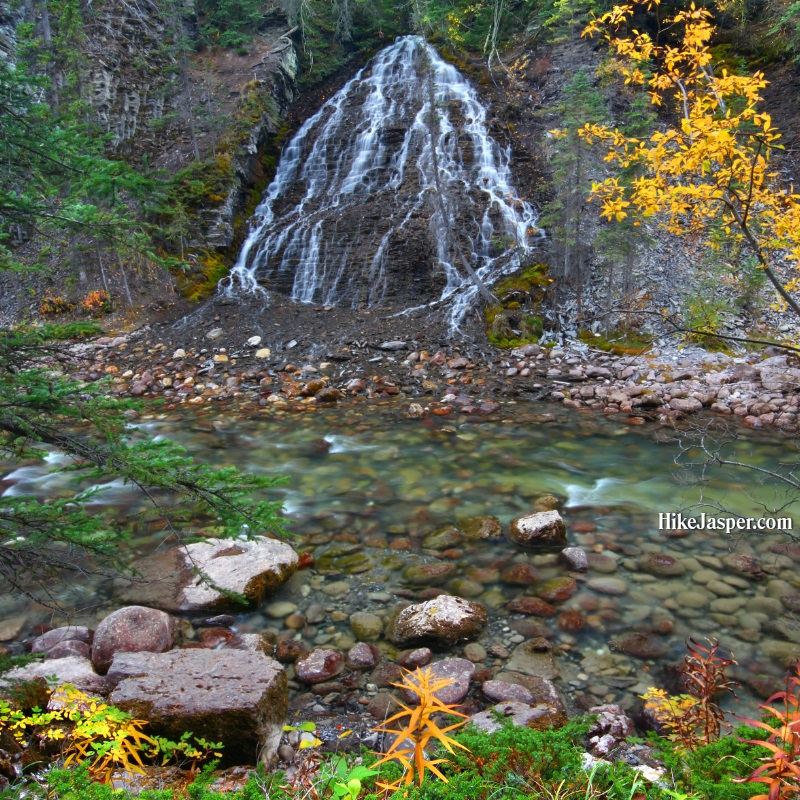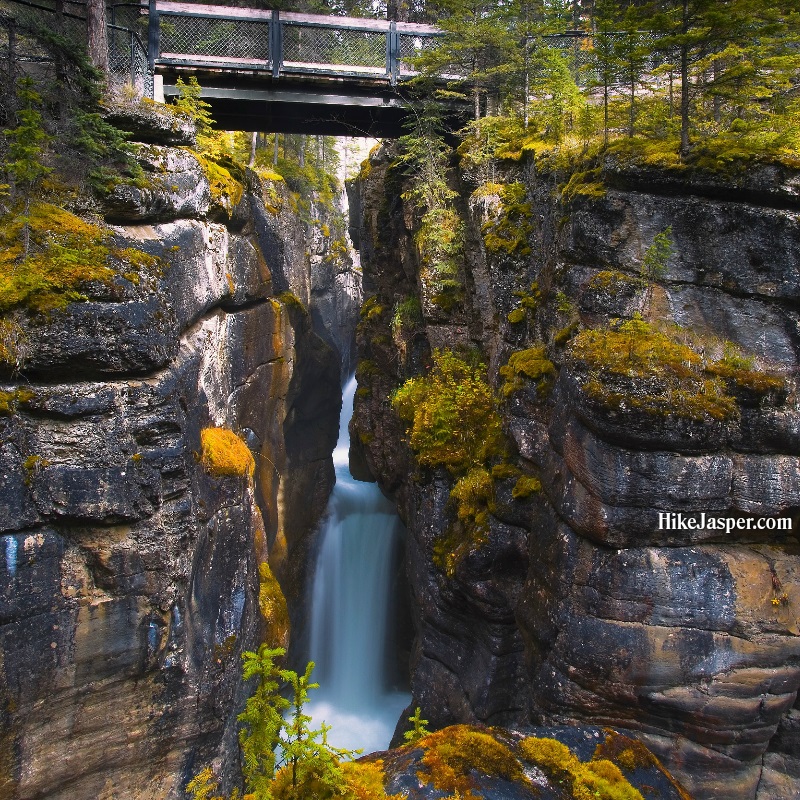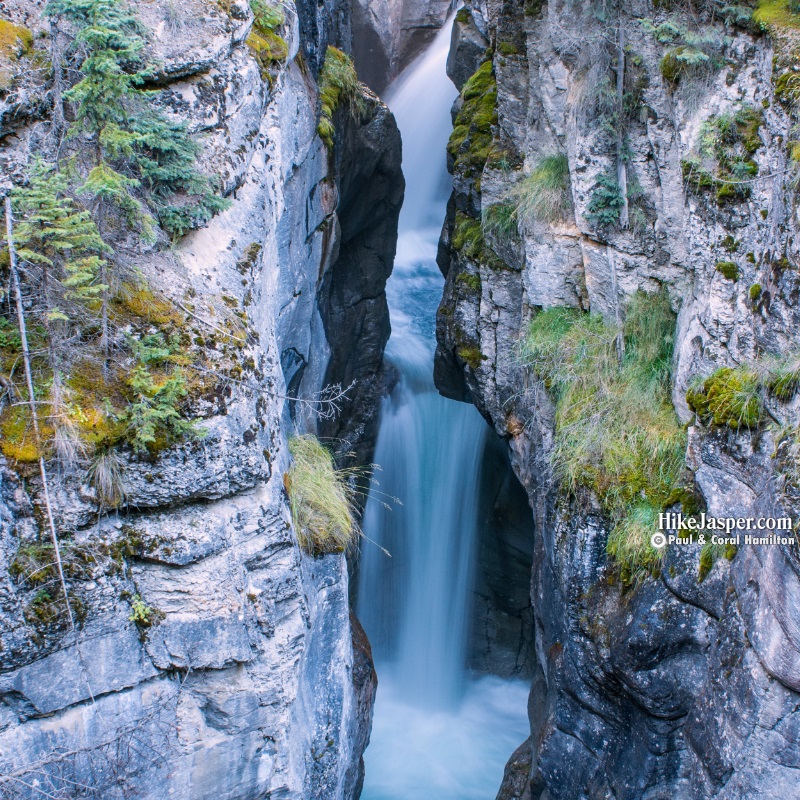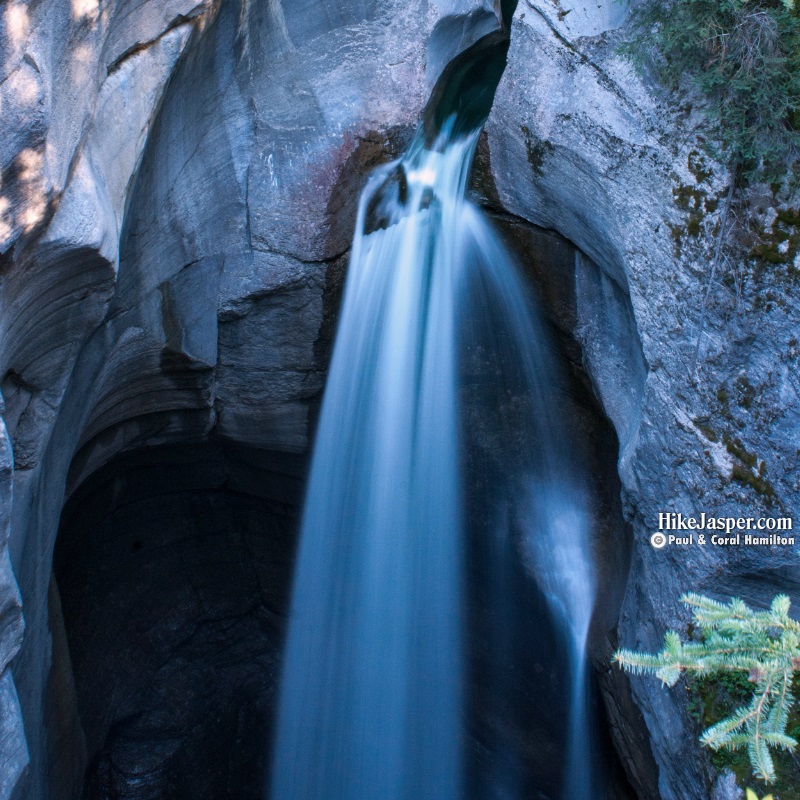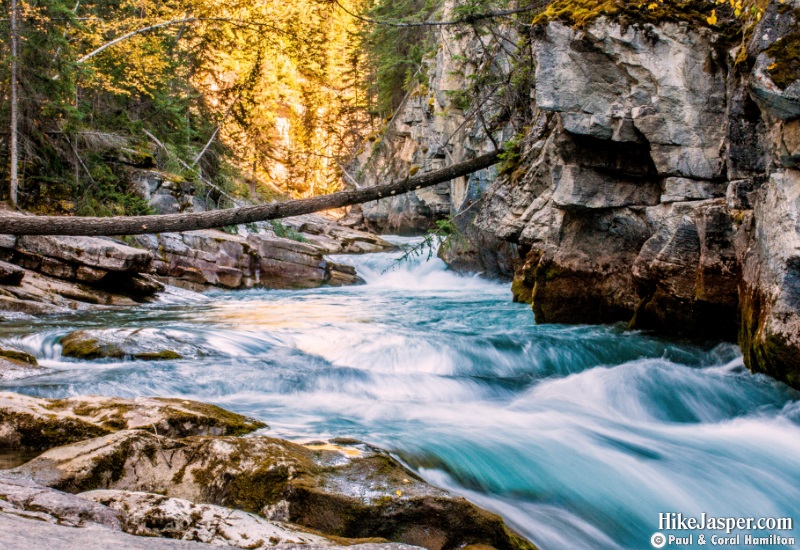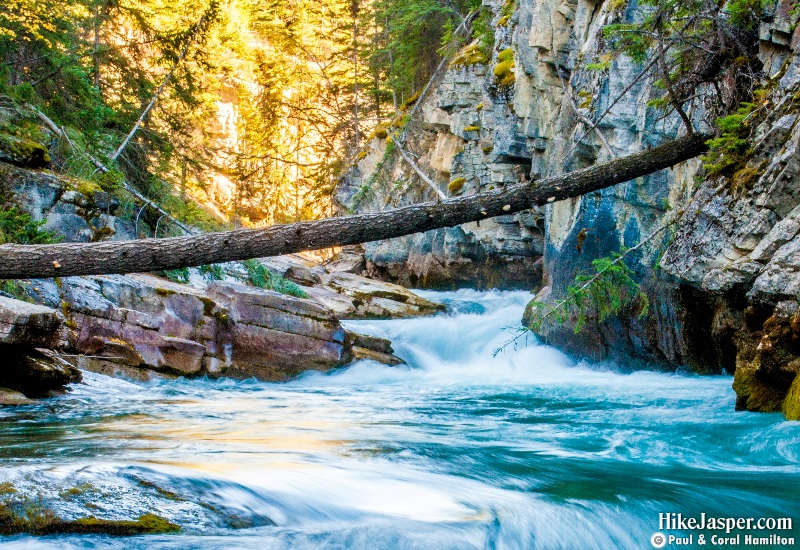 Considered the most interesting canyon in the Canadian Rockies, Maligne Canyon contains many amazing spots to photograph falls, springs, canyons and Maligne river that never disappoints.
More About Maligne Canyon
7.
Pyramid Lake - Pyramid Mountain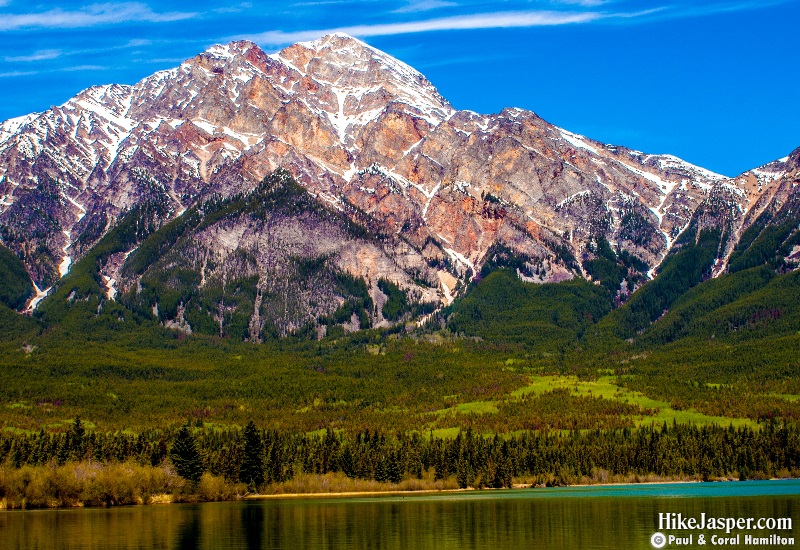 While photo spots at Pyramid Lake and Pyramid Island are terrific, a hike up Pyramid Lake and Athabasca Overlook provides an incredible view for the work performed, heavily balanced in the view's favour.
More About Pyramid Mountain Overlook
8.
Pyramid Overlook - Pyramid and Patricia Lakes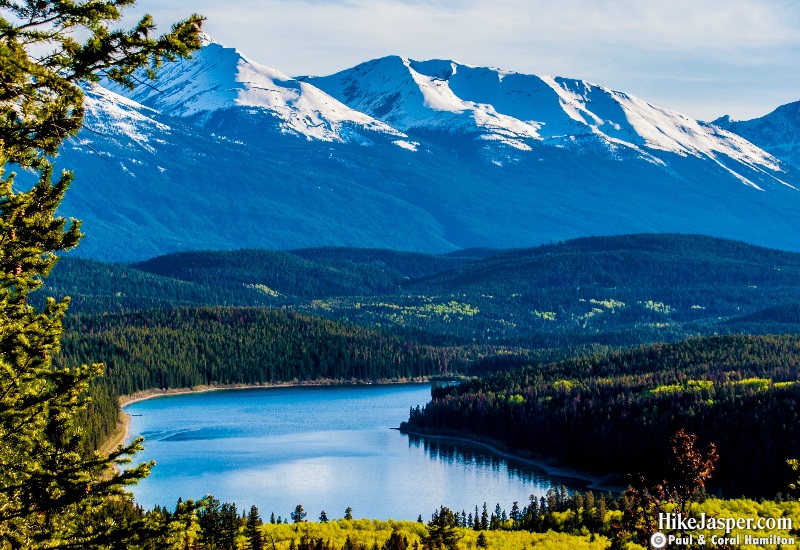 Hiking Pyramid Lake Overlook
9.
Astoria Trail near Cavell Meadows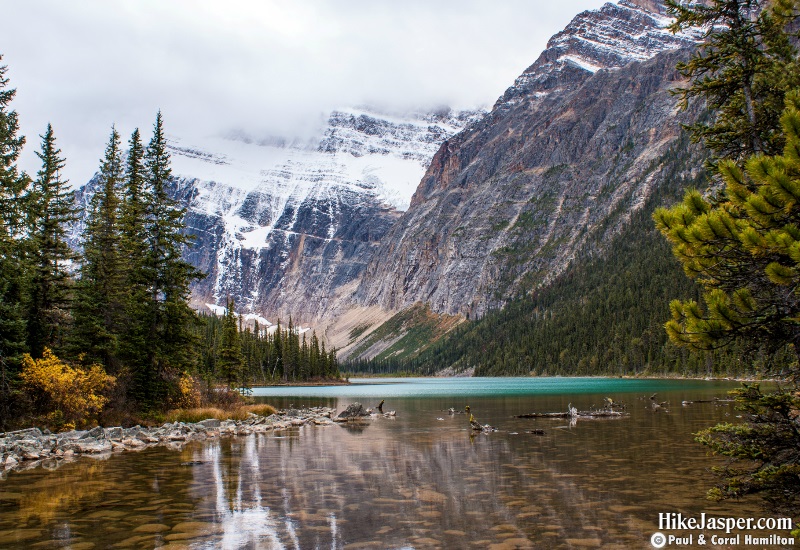 Just a few minutes along the Astoria hike will bring you to this amazing photo spot in Jasper. This trailhead is just a short distance before the Cavell Meadows hiking trailhead.
10.
Patricia Lake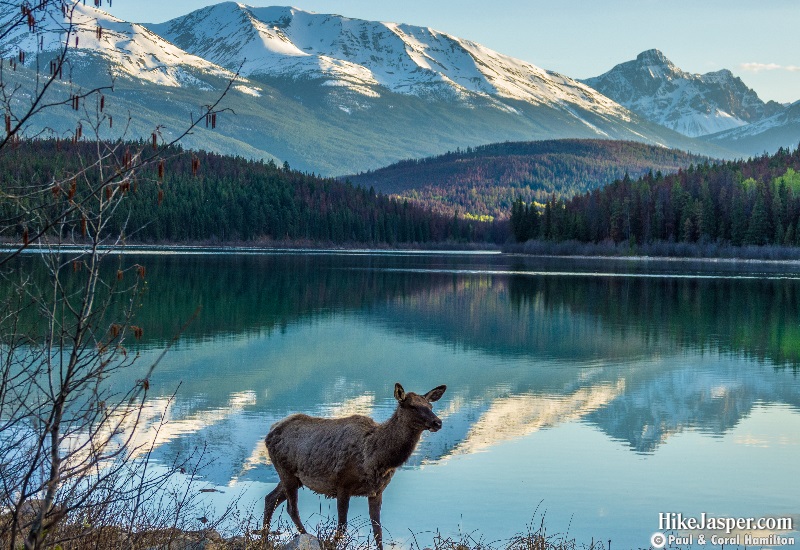 Hike Patricia Lake Overlook
11.
Skyline Trail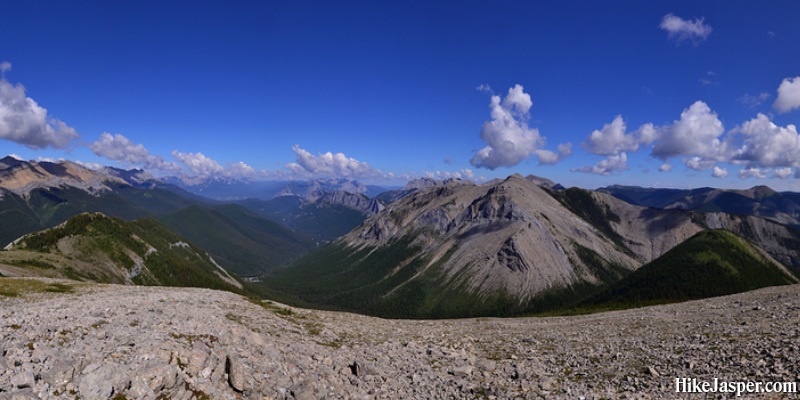 25 km of the 44 km hiking trail is either at or above Jasper's amazing treeline. Photo opportunities are abundant as the Skyline Trail offers many majestic views of surrounding mountain ranges, valleys and lakes.
The Jasper Skyline Trail
12.
Valley of Five Lakes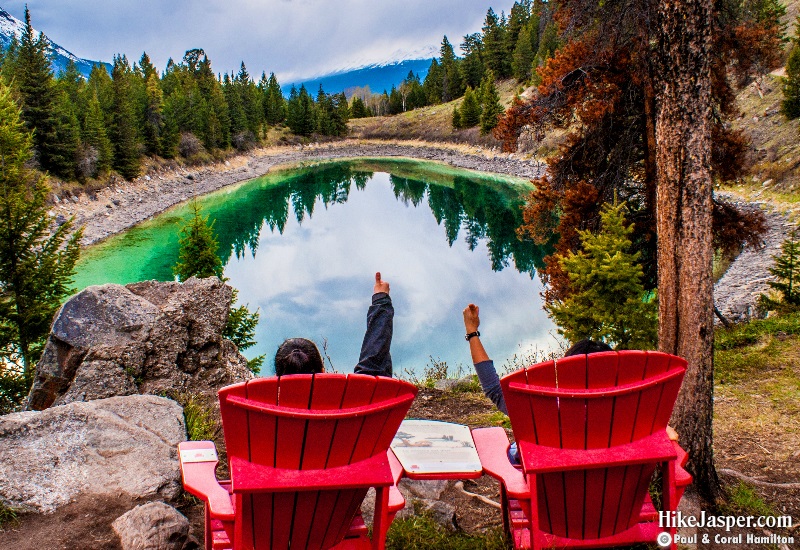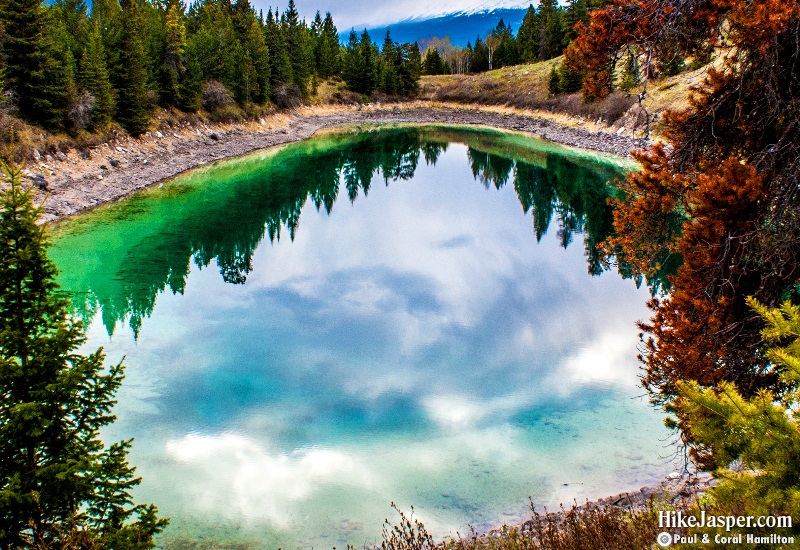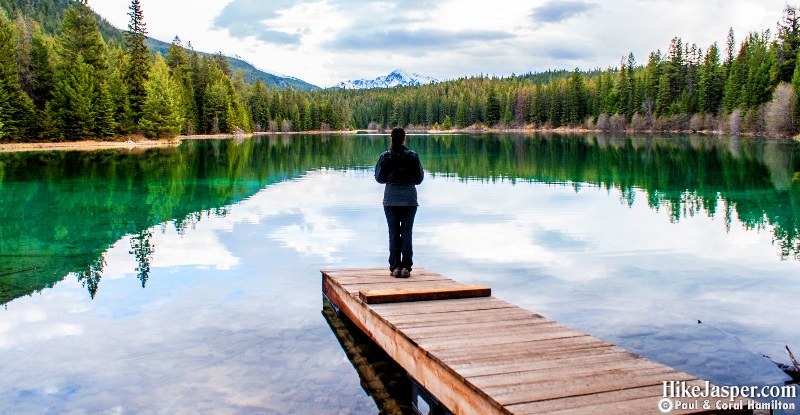 Hiking into the Valley of the Five Lakes offers photo spots of Beautiful Clear Lakes with Unique Shades of Jade and Blue.
More About Valley of Five Lakes
13.
Sunwapta Falls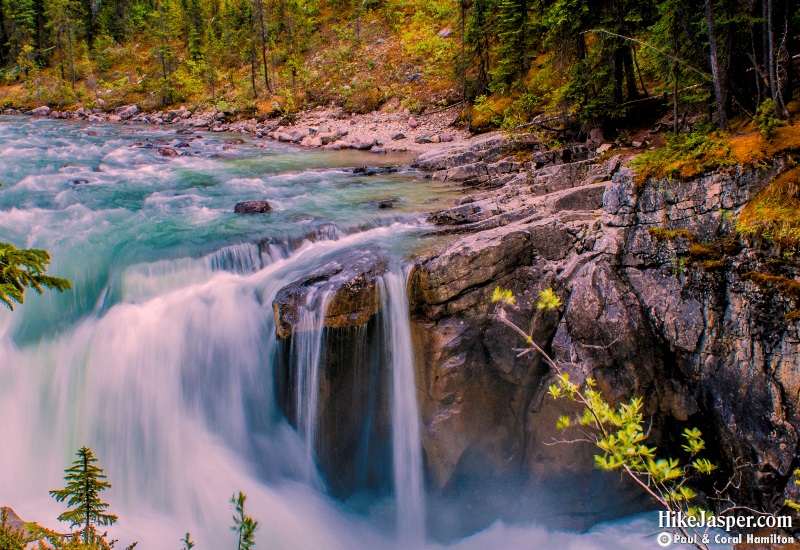 An amazing experience for viewing and photography, Sunwapta Falls boasts many opportunities for different views of this amazing waterfall and canyon.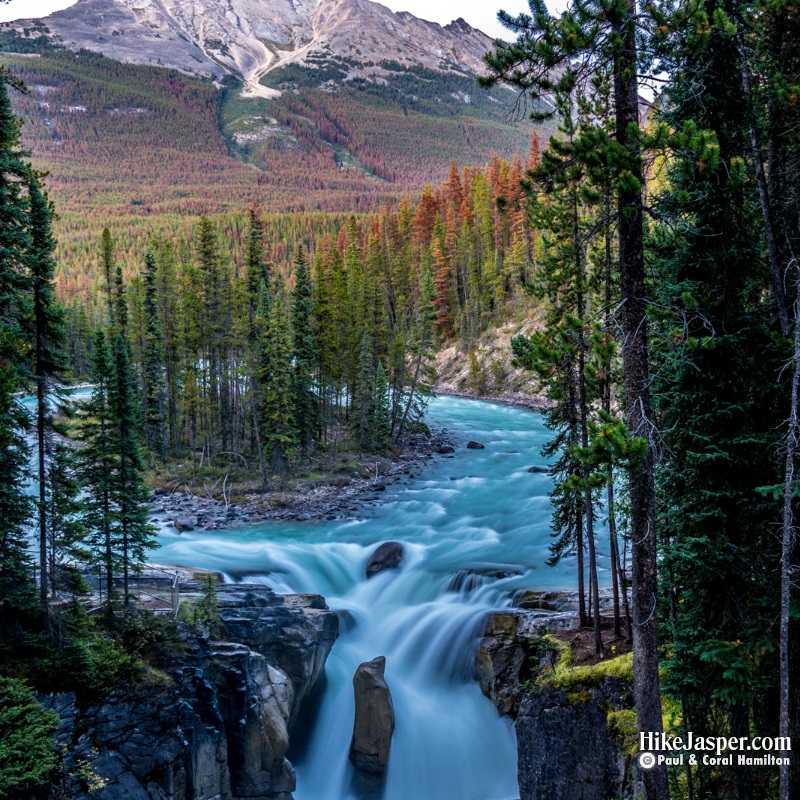 Sunwapta Falls photo at Dusk in the beginning of September.
More on Sunwapta Falls
14.
Lake Annette and Lake Edith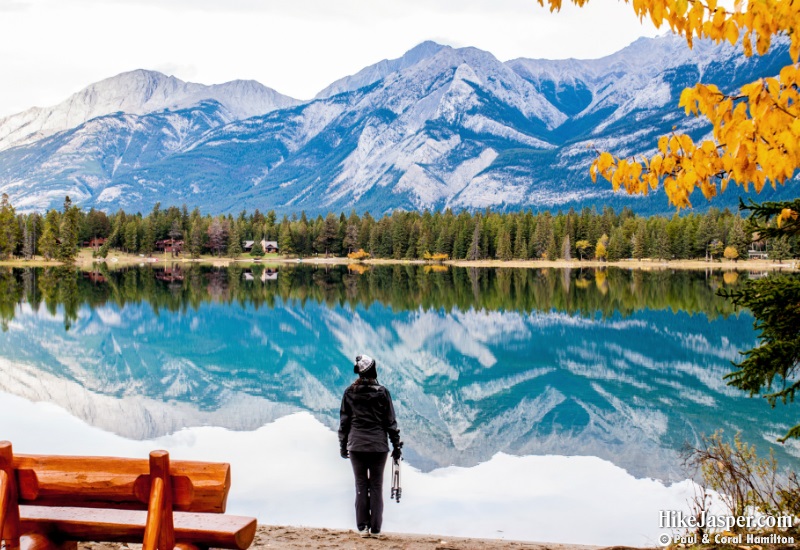 Lake Annette has a scenic lakeshore with a beach that is great for family fun, while the beauty of Lake Edith offers photo views that are more tranquil with less traffic.
More on Lake Annette
Hike around Lake Edith
15.
Medicine Lake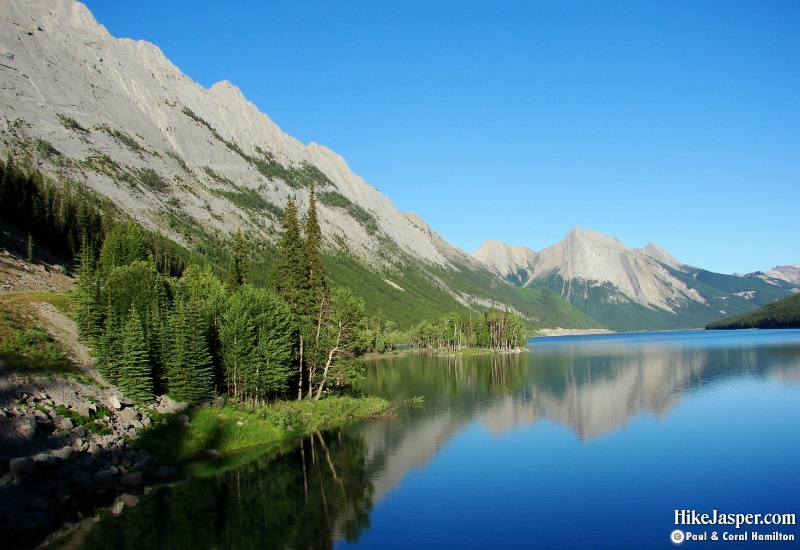 Medicine Lake has many great times in the day to create great scenic photo shots. Sunrises and set, mid-day shots and plenty of wildlife opportunities as well.
Hike Jasper Home
16.
Edith Cavell Meadows and Mountain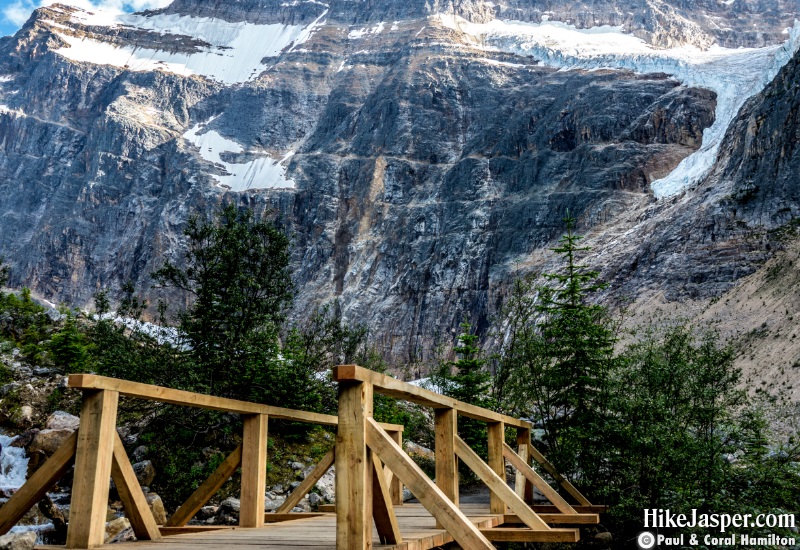 1st Bridge on the Upper Cavell Meadows Hiking Trail Photo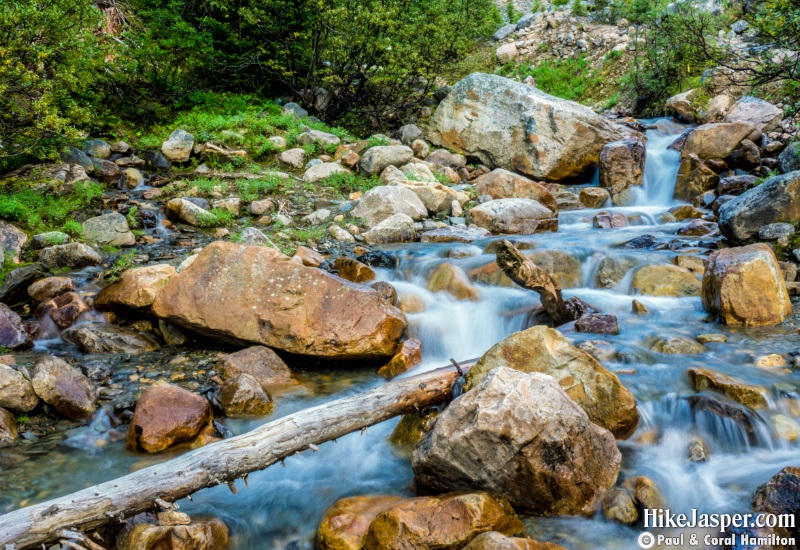 Hiking Up Edith Cavell Meadows Northeast Trail Photo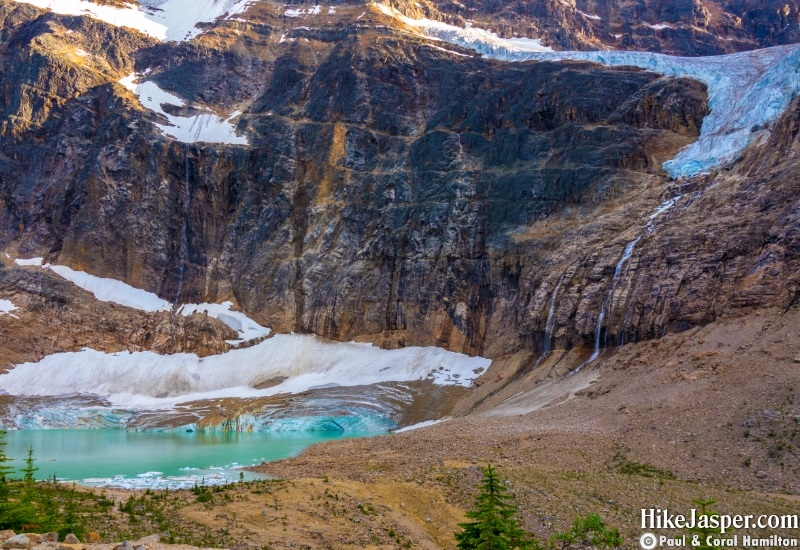 Edith Cavell Meadows, Mountain, Cavell Glacier, Angel Glacier and Kettle Lake.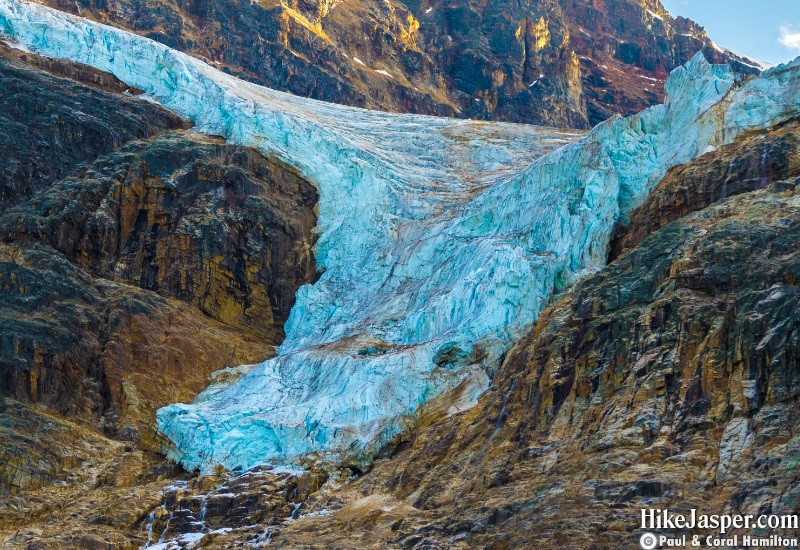 Angel Glacier on Mount Edith Cavell Photo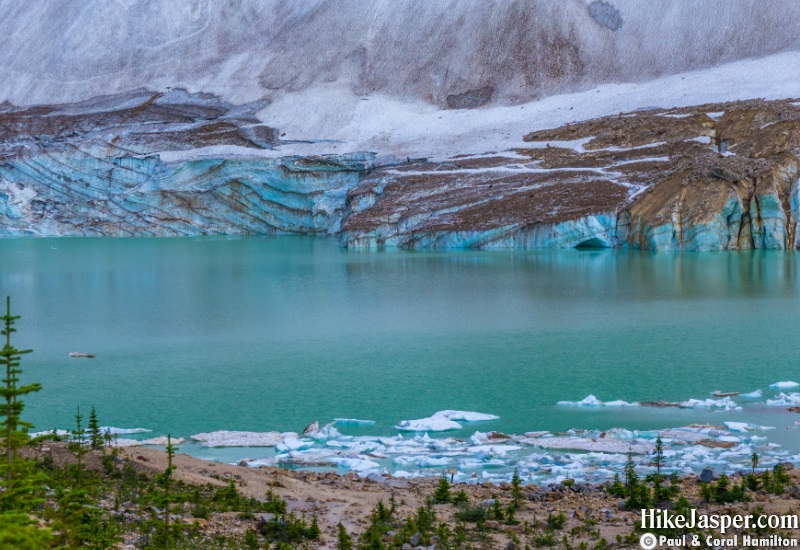 Cavell Glacier and Kettle Lake Photo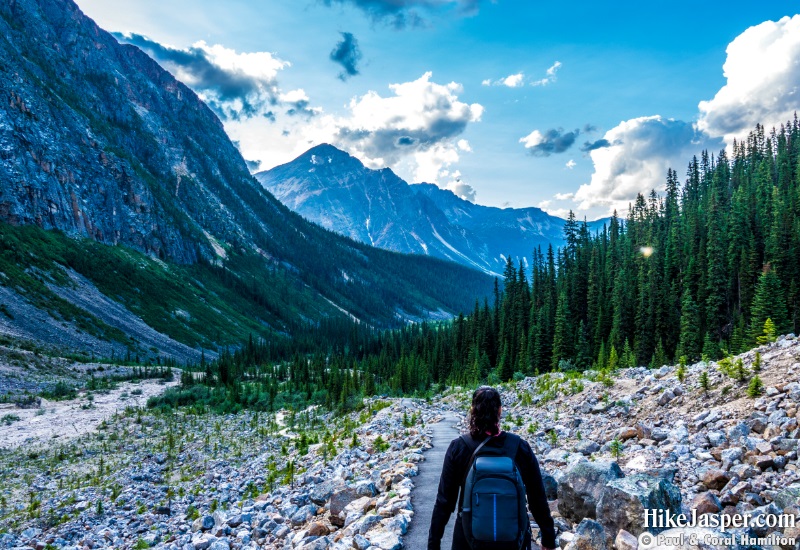 Hiking Down Edith Cavell Meadows Mountain Trail in Jasper
Hiking Edith Cavell Meadows