Hiking Distance 3.9km loop
Hiking Time Just over 1 hour to complete the hike.


Getting to

the Lac Beauvert Trailhead..

The quickest route to Lac Beauvert's hiking trail is to continue down the paved road from Old Fort Point's trailhead. Drive about 1 more kilometer to the parking area at the south end of Lac Beauvert. You will see Jasper Park Lodge on the other side of the Lake.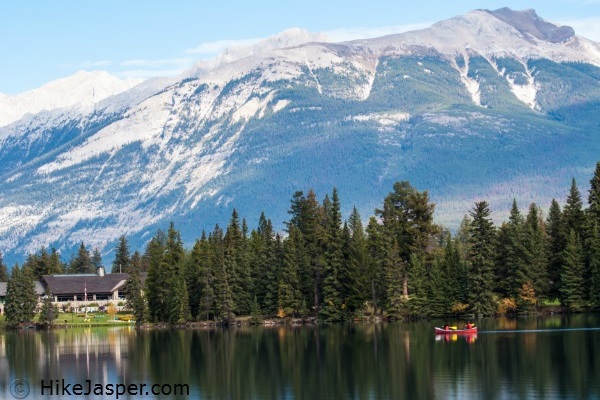 Lac Beauvert in the Evening Light
The
Lac Beauvert
Hike..
Starting from the parking lot at this south side of the hiking trail, cross the service road to the path by the lakeshore and follow it right. Along the golf course, stay on the path close to the service road, crossing the golf course branch road. Continue along the shoreline hiking trail.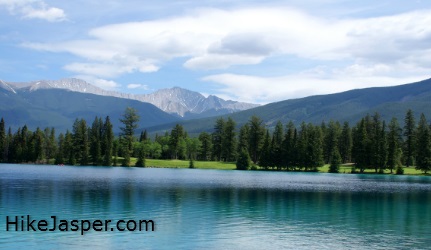 You will approach the JPL buildings and pass the boat and cycle rental shop. Continue hiking around the lakeshore to the junction with trailhead #7. You will hike through forest and along Beauvert's lakeshore to finish the hiking loop.

Elk are often near the golf course, and Bears can be found here in the spring.

Grizzly Bear Cubs of the Year Clowning Around and Play Fighting near Lac Beauvert.
Lac Beauvert Satellite View
Lake Beauvert Loop Hiking Trail Map